THE HUNGRY GUEST BAKERY
Our artisan bakers craft a delicious range of slow dough breads, from our signature Petworth Loaf to our award-winning Potato and Rosemary Loaf. Our sourdough breads include country style loaves, rye and seeded breads as well as brioches and baguettes.
Nestled in the glorious South Downs, our Artisan Bakery and production kitchen produces the  breads, pastries and ambient goods which adorn the shelves of our food shop and are served in our cafes both in historic Petworth and wonderful West Malling.
We make all our own baked goods from scratch in our Artisan Bakery near Chichester. Each loaf is hand formed and crafted using traditional methods.
Don't miss our renowned chocolate brownies! A local favourite, they also boast a Great Taste Award!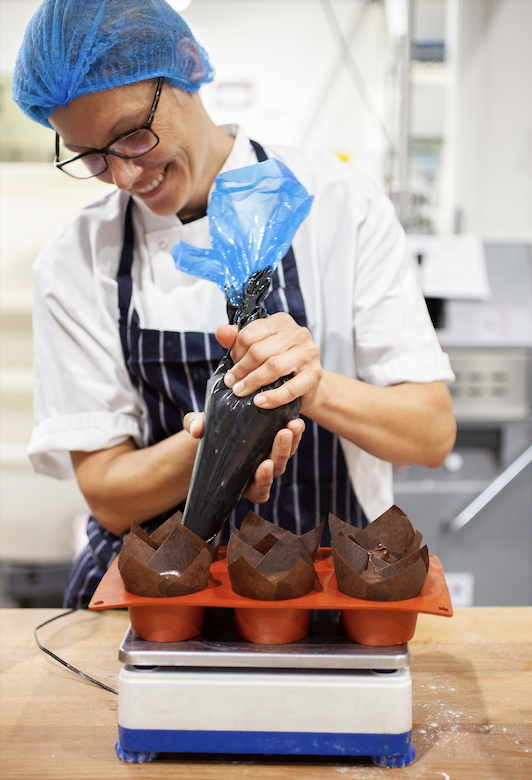 MEDIA & ACCOLADES
"A tempting range of baked goods including brownies so moreish they're worth a trip to Petworth for." – Forbes
"At The Hungry Guest Bakery they are passionate about bread . . . an excellent bakery." – Local Food Britain
"The flour is excellent quality with much of it organic and stoneground from Shipton Mill. . . Every batch of bread has its own recipe and is hand crafted from scratch. . . The Hungry Guest has 27 different loaves – and I can't wait to try them all." – Stansted Park Farm Shop
"Worth a special mention, specifically thanks to the chocolate brownies – devoured in seconds with much nodding of heads and 'mmms' by the staff at Country Life when put on our tea time snack shelf." – Country Life